Have a look around. You'll find all sorts of high quality Virtual Reality Artifacts, all unobtainable elsewhere. And best of all, unless we specifically say otherwise, all the equipment we offer is in good working condition. We check the gear before it goes on sale, and once again before it actually ships to you. We try out best to include manuals (often PDF scans) and software when applicable. Check out the listings and feel free to use the V-Rtifacts contact form to ask questions.
Free Downloads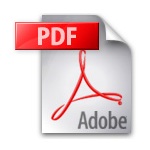 Shipping and sales tax is calculated as you add items to the shopping cart.
All items are shipped from New Jersey, USA.
We are obligated to charge sales taxes on all items shipped to a New Jersey address.
We accept payment through PayPal and Google Checkout.
If you need to pay by other means or would like to arrange a pickup from our warehouse, please contact us before purchasing.
While we prefer to work with our customers by email, if that isn't working for you, give us a ring at: 908-899-1138.